industry 
menstrual health, athletics
skills
design research, strategy, branding, industrial design
collaborators 
John Sylvester, Paige Kennedy
Athletes and active people who menstruate need their period gear to keep up with their high performance lifestyles. Catch is a line of menstrual cups designed to help users find the perfect cup for their body in motion.
This project is the culmination of my year long Master's thesis in Integrated Product Design. View the final presentation
here
.
inspiration

- The US Women's National team continued their dominance in international women's soccer by winning their 4th World Cup title in the Summer of 2019
- We wanted to democratize a women-centered design approach in athletics
research
- hour long ethnographic interviews with college varsity and club athletes
- focus groups with members of the same athletic teams that were effective at helping women open up about what has often been seen as a taboo topic because they were among their closest friends/teammates

- User journey mapping, charting game day rituals and period rituals
- contextual inquiry, visiting locker rooms and observing game day rituals
- survey on menstrual product usage with 300+ respondents
Athletes have highly ritualized pregame routines that help them reach physical and mental readiness to play before each game.
Periods interrupt these rituals and distract them from the game.
These distractions create a "focus gap" between off-period game days and on-period game days. Even though athletes say it doesn't impact their performance, we were surprised at how much mental focus is left on the table.
We found there are three major ways that menstrual products are currently failing athletes: accessibility of product, discomfort and pain, and menstrual product failure/leakage. One example of the current workarounds is that athletes make sure they time their tampon changes perfectly - right before they walk onto the field, and immediately after the game, when they dash off to make sure they haven't bled through. With these pain points in mind -- we began to ideate.
problem statement: In what way might we reduce an athlete's mental load on their periods in order to help them feel comfortable and at their best?
ideation
In a one-week long sprint, we amassed over 100 solutions, which we then rated, organized, and culled.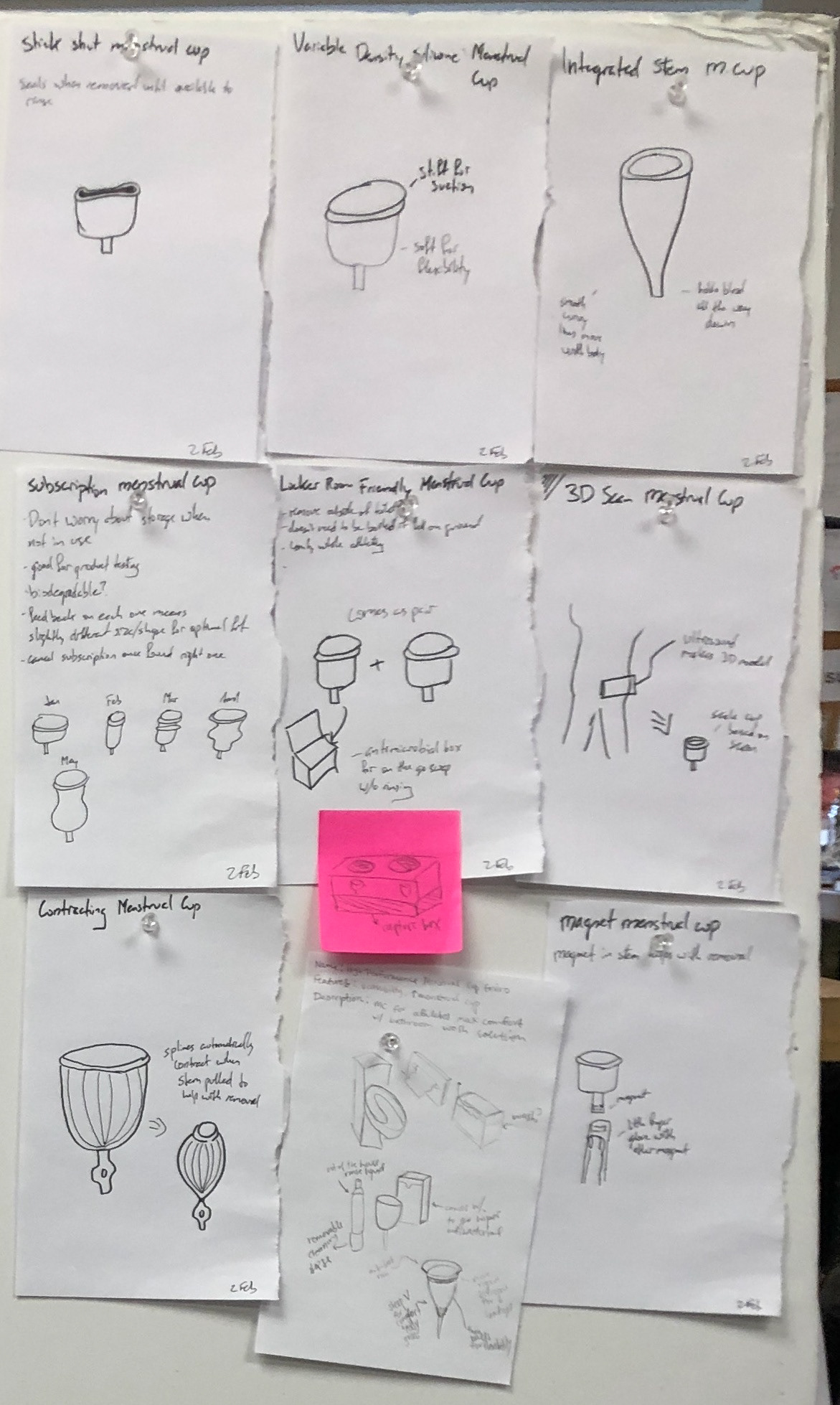 why design a menstrual cup?
Menstrual cups are more comfortable during activity, and they can last a full day without leakage or requiring changing
they sound great, so why are so few athletes using them?
From purchase to removal, the first cycle using a menstrual cup is hard - every body is different, the cups are novel and unintuitive to insert, they can shift with intense movement, and they're hard to remove.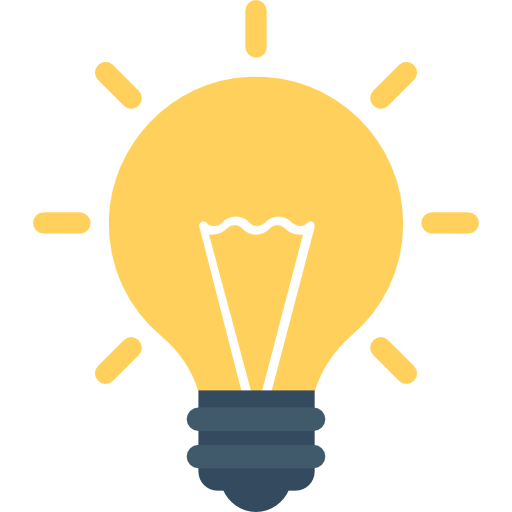 intuitive
Cup construction makes it easy to insert, with a pain-free, mess-free removal
reliable
Product that athletes trust to keep them protected in the spotlight
for a body in motion
Active users need a cup that's sturdy and comfortable in their most intense environments
testing + iteration
Using a plastic tube, we tested and evaluated 15 different menstrual cups for qualities like durometer, rim style, and 'popability,' which helped inform our designs.
introducing catch:
Catch is a collection of menstrual cups designed for bodies in motion, and designed for each active menstruator to be able to find their perfect fit. Not all bodies are the same, so why should we make just one cup for everyone?
- Two shapes: a curved, ergonomic form, and a more classic bullet shaped cup
- Two sizes: For high and low cervixes
- Mid range durometer, with ridges that allow for comfort and stability without the pressure of high stiffness silicone
- Intuitive grips to help users learn to fold, insert, and easily break suction for removal
*ONGOING*
The catch cups are a first iteration, look forward to more iterations of the cups based on user testing (pending cups made of medical grade silicone), and a comprehensive business model proposition to help users find their perfect fit.